FOREMAN PRODUCTIONS, INC.
We specialize in creating last memories.
The reputation that Foreman Productions has cultivated with the special event community enables us to create endless options to suit your specific needs. With a combined 90+ years of experience, we have helped create lasting memories through tailored special events. Not only do we specialize in entertainment for corporate events, weddings, and holiday parties, but we also provide the tools and expertise to help you design the perfect destination experience for your group. We have the human resources and unique inventory to help you plan your event, and the tangible resources to make your dream a reality.
Event Entertainment

Event Logistics

Event Planning
YOUR EVENT PLANNING DREAM TEAM
OWNER & OPERATIONS MANAGER
Mitch Rossell got his start in the Event Industry 19 years ago when he built The Foliage Factory. Hailing from Michigan, with a love for the outdoors, he was fascinated with the beautiful tropical landscape in South Florida.
His daughter Lindsey shared his love for botanicals and nature. It became a fun job for him, and as father and daughter, they explored all the natural beauty throughout this gorgeous state.
Mitch perfected the delivery of these elements to the 5-star hotels and country clubs of South Florida and a star was born. Spending just a few years in the event industry Mitch quickly saw many of the things that could be done better and began to branch out. (pun intended)
He started with entertainment, which grew naturally through his friendship with local South Florida Musician, Brett Foreman. Mitch and Brett built the fastest-growing entertainment company in Florida.
Their company, Foreman Productions, employs over 60 musicians and DJs and has gained a reputation in Florida for quality, great sound, professionalism and best of all – amazing parties!
They later added the missing link to be the well-rounded event group they aspired to be: Niche Event Rentals. The trifecta was now complete!
Today, Mitch spends his days at Niche Event Rentals and Foreman Productions headquarters, in the heart of Naples, Florida. You can almost always find him in his modest office planning Naples' most epic events. Industry professionals will all agree that he does it all with an effortless style and grace that must be seen to be believed.
Owner & Operations Manager
A long time ago, in a galaxy far, far away, on the planet Partonius, one lavish party lasted all day and all night – every day – for thousands of years. Their leader, Brett Foreman, was never satisfied until every single person was on the floor, dancing to the music, and having the time of their life. Unfortunately, a neighboring planet found out about all of the fun being had on Partonius and hatched an evil plan to blow up the planet and stop the party forever.
After discovering this plot, Brett vowed to bring the party to his friends as long as he could and prayed to the party gods that they would save Partonius and all who enjoyed life there. After multiple sound checks and rigorous warm-ups, Brett took the stage in Partonius for the final time, anticipating this finale soiree. As he struck the first chord, the heavens opened up and a beam of light shone down upon Brett who was then magically lifted and saved from Partonius and brought to Earth to party with us. It was clear the party gods favored Brett, his talent and his work ethic for those who came to party with him.
For those who have ever been to a party where Brett Foreman is entertaining, you know this story – while not exactly true – highlights Brett's ability to not only care deeply about his clients' desires, but also to bring the party unlike any other band leader can.
Brett accomplishes this through experience-based critical thinking rooted in thousands of shows and extensive training that began with the 'Art of the Party' curriculum at The Ritz-Carlton Philadelphia. Combining this event experience, and natural inclination for understanding a client's vision, Brett is able to transcend that vision into a reality.
Brett Foreman has taken his 20+ years of event experience in SWFL and expanded his band into a brand with the help of business partner Mitchell Rossell and through training band members with the highest attention to detail, from aesthetically pleasing equipment arrangements, to client expectations. No room is left for error when the party relies on Brett Foreman!
He has 5-star ratings within the online community proceeding countless successful events ranging from any size wedding to huge corporate functions. Also, Brett has forged excellent relationships within the event planning community that allow Brett to connect with a bride-to-be or an event coordinator from across the country and make them feel at home here in beautiful Naples, Florida.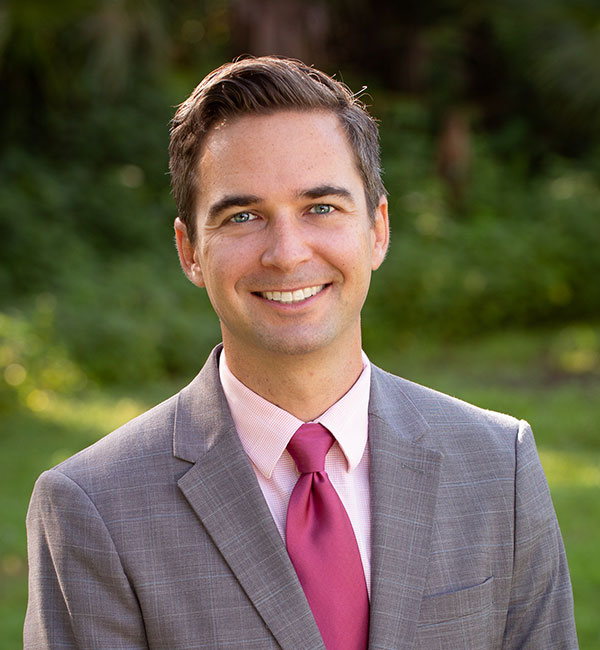 Jim Kerwin has been the general manager of Foreman Productions since 2015. While originally connecting with company owner Brett Foreman about opportunities as a musician, Jim and Brett quickly discovered their shared philosophies in both business and music. Shortly thereafter, Jim joined the Foreman Productions team where he continues to serve our clients in all aspects of entertainment.
Being a musician as well as the general manager of Foreman Productions, Jim employs his skills to bridge the gap between our performers and clientele in order to ensure each event is furnished with the perfect act.
When he's not managing our clients' entertainment needs, Jim enjoys spending time with his wife, relaxing at the beach, or reading.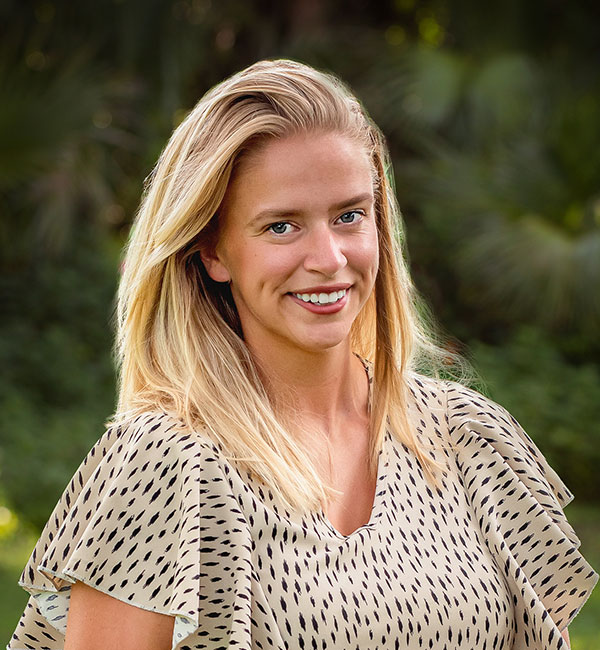 After graduating with her Bachelor's degree in 2015, Lindsey Dunham jumped right into working in the family business: Foreman Productions. Working with her father, Mitch Rossell, and her manager, Jim Kerwin, she has learned the delicate ins and outs of the Southwest Florida entertainment industry. With their guidance and Lindsey's drive for excellence she has moved up the ranks to Senior Account Manager.
Lindsey works hard to ensure both her clients and the dedicated artists she works with have all of their needs met and beyond. What drives her is her desire to demonstrate that Foreman Productions will absolutely bring the house down! She can't wait to make your next event one that you and your guests will never forget!
In her spare time, Lindsey loves to spend time observing wildlife native to Florida both above and below the water. She has an affinity for scuba diving, birding and hiking with her husband, Barry. Additionally, she has no shortage of bird facts that she loves to share with her friends and family. Anytime someone has a plant, bird or animal question, Lindsey is undoubtedly the person to call.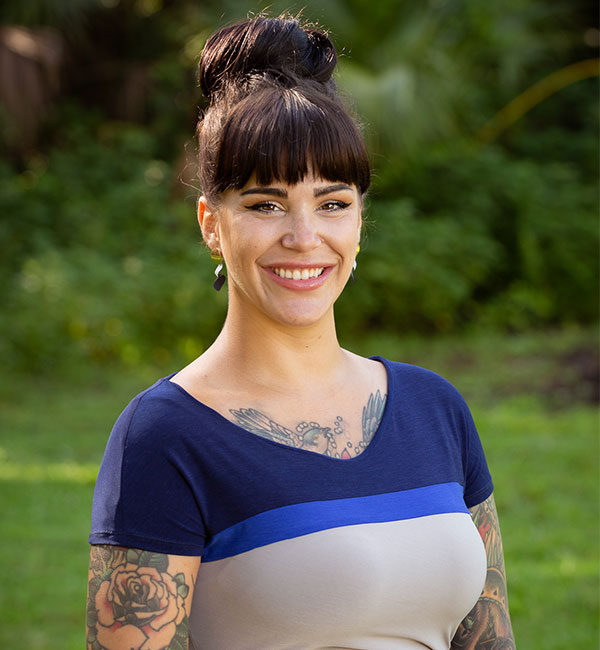 RELATIONS AND PROJECTS DIRECTOR
Autumn would like to reclaim an old phrase, for the original ending doesn't suit her. Let's rewrite it for our purposes: "Jack of all trades, master of most."
Autumn grew up in Michigan–but on a stage, really. She was what you would call a "triple threat" back then. Singer, dancer and actress. She started performing at the age of 9. She sang in choir, acted in theater performances, and played multiple instruments. She went to Interlochen Arts Academy for ballet. She dabbled in music and hospitality throughout her years, but was a modern ballerina most of her young adult life and ended the year 2012 with a BFA in Dance.
Imagine her mother's surprise when she began singing in The Brett Foreman Band in 2018. Not a ballerina anymore, I see.
Autumn has always called the stage home. And now that she finally has her feet steady up there in the band, she asked the gentlemen in charge "How can I help more?" They politely replied "In whatever ways you'll be great!"
With that, we present you: Autumn Tselios. The Lead Singer, Client & Talent Relations Director, Projects Director, and Office Manager of our affiliate, Niche Event Rentals.
Relations & Projects Director
Our Most Trusted Affiliates
CHIC. DISTINCTIVE. UNIQUE.
Known for our wide and distinctive array of dining chairs and chic lounge furniture, you have the freedom to imagine the possibilities while we execute your vision. Our experience, friendly service, and amazing rental furniture help you create an unforgettable event with ease.
Our rentals arrive early, and in pristine condition to your event. We specialize in destination parties and assist our celebrants in the planning process by providing THE largest assortment of furniture options for their events.
We don't stop at furniture! We offer custom lighting, pipe and drape, staging, dance floors. You name it. If it's seen at a party, we can help you get it.
With our ever-expanding inventory of trend-setting party furnishings, we can help you craft an extraordinary ambiance that is sure to make your event a memorable occasion for you and your guests.
FRESH. LUSH. EXCEPTIONAL.
The Foliage Factory's mission is to provide the absolute highest quality rental foliage in a professional manner that satisfies a discriminating clientele while creating a positive net impact on our environment.
Unlike other foliage rental companies that seem to specialize in "stop and drop" rentals, The Foliage Factory recognizes that every special event is, well…special. Not only is it special because it is an important occasion for the client, but special in that each one is unique. That's what we love about our job – no two events are ever alike!
No matter what your unique needs are, we are ready to help. We are happy to create design options and provide detailed proposals for clients. On the event day we always show up with a professional and courteous staff who will not leave until every plant is in its place and your guests are grinning from ear to ear.
INSPIRE. EXCITE. CAPTIVATE.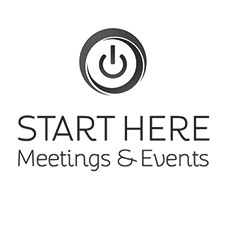 Exactly the feelings we want to instill in your guests. We believe every detail matters in creating an exceptional experience. At START HERE Meetings & Events, we're a one-stop shop for everything you need to bring your vision to life – Décor, Entertainment, Lighting, and more. Whether you're planning a corporate retreat, gala, wedding, fundraiser, or any kind of event you can think of – we can design and execute the event of your dreams!
At START HERE, we're perfectionists. We strive to create events that exceed expectations and leave a lasting impression on all who attend. While different clients have different venues, occasions, and themes, our approach to dreaming up ideas for each one remains the same: it starts with impeccable organization and relentless creativity. Vision, tenacity, and passion for the business come in handy, too. Also, coffee. Lots of coffee.
We hired Foreman Productions' band Society Hill, and it was the best decision we made for our wedding! They were by far everyone's favorite part of our day! Ronnie Dee and the entire band was a delight to work with; they learned our processional song, first dance song, the dad/daughter dance song, and played pretty much everything I requested. We honestly want to throw another party so we can dance with these guys again! I also worked very closely with Jim at Foreman Productions leading up to our wedding. He was absolutely fantastic; so responsive, flexible, answered all my questions and provided sound advice. I knew I didn't have to worry about the band on our wedding day, which is every bride's wish!
Wish I could give Brett Foreman Band one million stars! The absolute best band. My friends and family can't stop talking about the music, and all want to fly them out for their own weddings. Off-stage, they're also professional, responsive, and all about making sure you have the BEST time. Can't say enough about this group!
Exceptional! The Brett Foreman Band exceeded all expectations. Our wedding guests were dancing before dinner was served!
Best wedding band ever! Played non-stop, kept everyone on the dance floor the entire reception!
Excellent! I cannot describe how amazing this band was. They supercharged the party and channeled all the love and energy in the room….